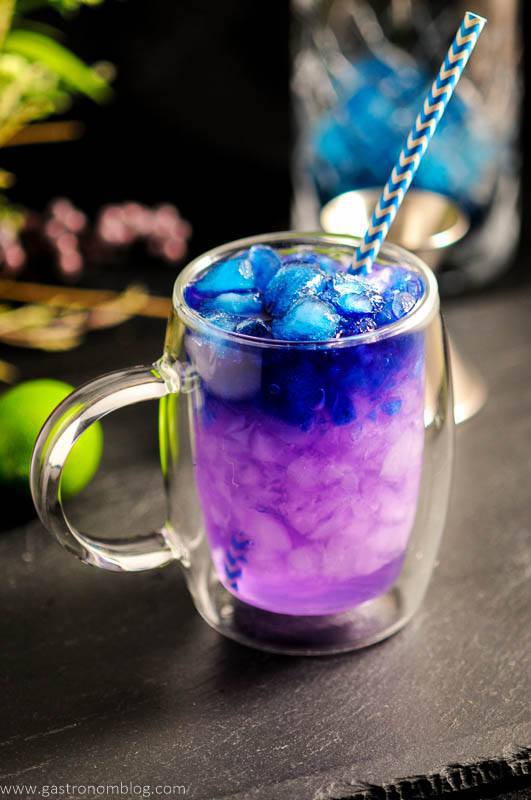 The Galaxy Magic Mule
We have many varieties of Vodka to choose from!
This serves 1
You'll need 
For The Galaxy Magic Mule
• 2 oz Vodka
• 1/2 oz Fresh Squeezed Lime
• 4-6 oz Ginger Beer
• Crushed ice
• Crushed "Magic Blue Ice"
For the Magic Ice
• 8 flowers of Butterfly Pea Flower Tea
• 2 cups hot water
Directions:
For The Galaxy Magic Mule
• Partially fill the mug with crushed clear ice
• Top with crushed Magic Blue Ice
• Add lime juice
• Add vodka
• Add Ginger Beer
• Top with additional Magic Blue Ice.
For the Magic Ice
• Add hot water to the Butterfly Pea Flower Tea
• Allow to steep for 3-4 minutes.
• Strain out flowers.
• Pour into ice cube trays and freeze
• Crush ice and serve!
See the full recipe here on gastronomblog.com.