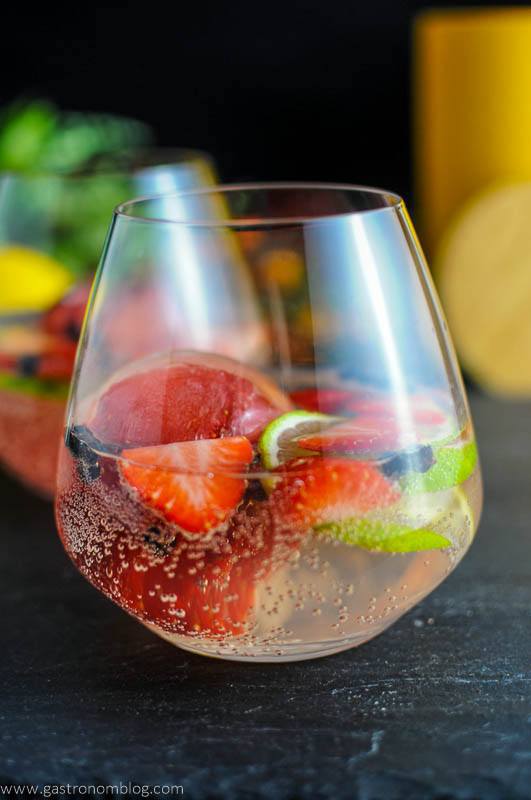 Strawberry Limeade Gin and Tonic
We have many varieties of Gin to choose from!
This serves 1
You'll need: 
2 oz Gin
1/4 oz fresh squeezed lime juice
1/2 oz strawberry simple syrup
4-5 oz Tonic water (we recommend Fever Tree)
1 strawberry sliced
1-2 lime wheels
Juniper berries
Strawberry Ice Cube
1 sliced strawberry
Juniper berries
Ice cube mold
water
Instructions:
For the Strawberry Limeade Gin and Tonic
Place the Strawberry Ice Cube in a glass
Add gin, strawberry, strawberry simple syrup, lime wheel, lime juice and juniper berries.
Top with tonic.
For the Strawberry Ice cube
Fill ice cube mold with water.
Add sliced strawberry and juniper berries.
Freeze.
Mix all ingredients together in a large pitcher and serve over ice. Enjoy!