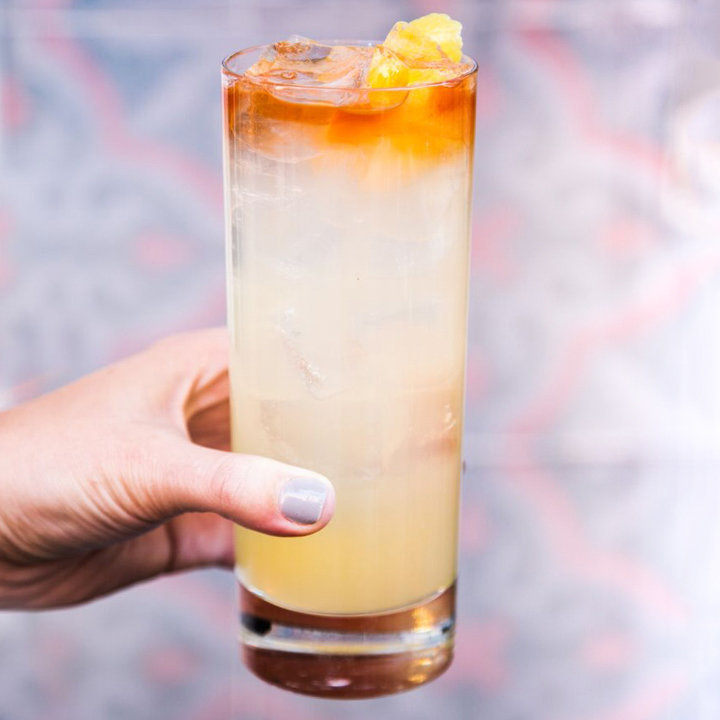 Tequila Honey Bee
We have much to choose from, like our hand selected Cask Barrels of Tequila, as well as our other well known tequila selections.
This serves 1 drink
You'll need
Lemon Peel
1 oz Honey syrup
3/4 oz Lemon juice, Fresh
2 dashes Angostura bitters
2 oz Espolon reposado tequila
Del Maguey mezcal rinse
Rinse a highball glass with the mezcal, coating the inside of the glass with a thin layer and dumping out whatever doesn't stick.
Add the tequila, syrup and lemon juice to a shaker with ice, and shake until chilled.
Pour into the prepared glass, and add 2 dashes of the bitters.
Garnish with a lemon peel.
*Honey syrup: Add .5 cup honey and .5 cup water to a small saucepan over medium heat. (You can experiment and decide how much of a honey flavor you want in your syrup. The more honey you use, the thicker the syrup and stronger in flavor it will be.) Stir until blended. Strain into a jar and seal tightly with a lid. Will keep for 1 month in the refrigerator.