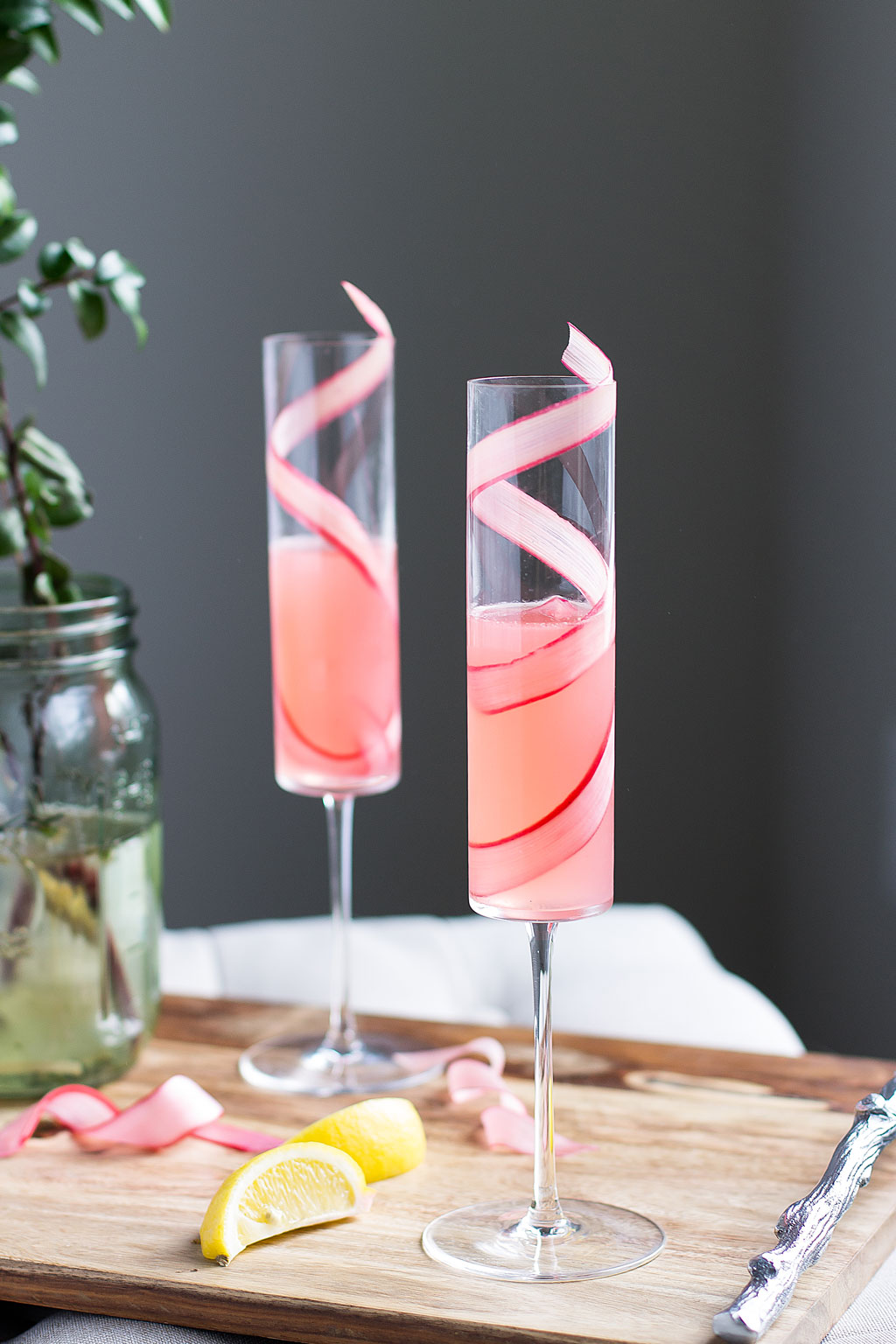 The Rhubarb 75
We have many varieties of Gin to choose from!
This serves 1
You'll need: 
1.5 oz gin
.75 oz fresh squeezed/strained lemon juice
.5 oz rhubarb syrup (recipe below)
Chilled Champagne or Cava to top
Instructions:
For the syrup: Combine ¾ lb chopped rhubarb in a saucepan with 1 cup water, 1 cup cane sugar, and 1 vanilla bean, split lengthwise. Bring to a boil over medium-high heat, stirring occasionally, then lower heat and cover. Let simmer gently for 5 minutes, then remove from heat. Stir in ¼ tsp orange blossom water, replace lid, and let cool to room temp. Refrigerate overnight, then strain with a nut milk bag or a cheesecloth-covered sieve. Reserve the strained, broken down rhubarb for use as a compote, and store both syrup and compote in the fridge. [TIP: you can make the syrup without the vanilla bean or orange blossom water in a pinch. You won't get the same depth of flavor, but it will be nearly as good.]
For the cocktail: Combine all but the Champagne in a cocktail shaker filled with ice.
Shake hard for 5 seconds.
Pour into a Champagne flute and top with chilled Champagne to taste.
Garnish with rhubarb ribbons or a lemon twist.