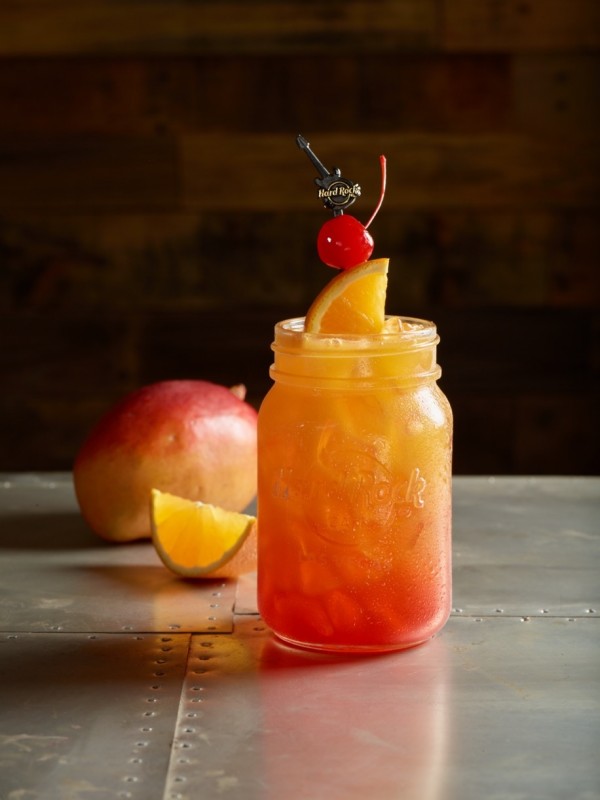 Mango Tequila Sunrise
We have many varieties of  Tequilas and Rums to choose from!
This serves 1
You'll need: 
3.0 oz orange juice
1.5 oz. Cuervo Gold Tequila
1.0 oz. mango puree
0.5 oz. Sailor Jerry Spiced Rum
0.5 oz. grenadine
1 orange slice for garnish
1 cherry for garnish
Instructions:
Add grenadine to mason jar. Tumble together orange juice, Cuervo Gold Tequila, Sailor Jerry Spiced Rum, mango puree with ice. Garnish with a speared orange slice and cherry. Enjoy!